The last day of a condemned man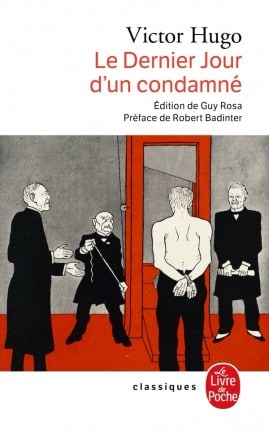 Victor Hugo was only 27 years old when he published this short novel whose main character has no name. We don't know anything about his crime but we know that in a few hours he will be guillotined.
This novel invites us to share the moods of a condemned man without a future as well as the psychological torture caused. The condemned man goes through all the feelings: ranging from suffering to panic while hoping in his last moments for a miraculous royal pardon. Victor Hugo condemns the practice but also the people who pay for their place to see the condemned in their dungeon and to occupy the best place during the execution.