Book summary: Green Wheat
October 29, 2022 by Mylene in Book summary
Le blé en herbe, written in 1923 by Sidonie-Gabrielle Colette, caused a scandal at the time. This short novel is inspired by a love affair she had with the son of her second husband. We discover there the first love emotions of Phil and Vinca. It is the end of childhood and the opening and initiation to sensuality and love that are realized with more or less pain.
About the book
Titre:

Green Wheat

Publication Date: 1923
Author: Sidonie-Gabrielle Colette
Genre: Novel
Difficulty for French learners: 5/5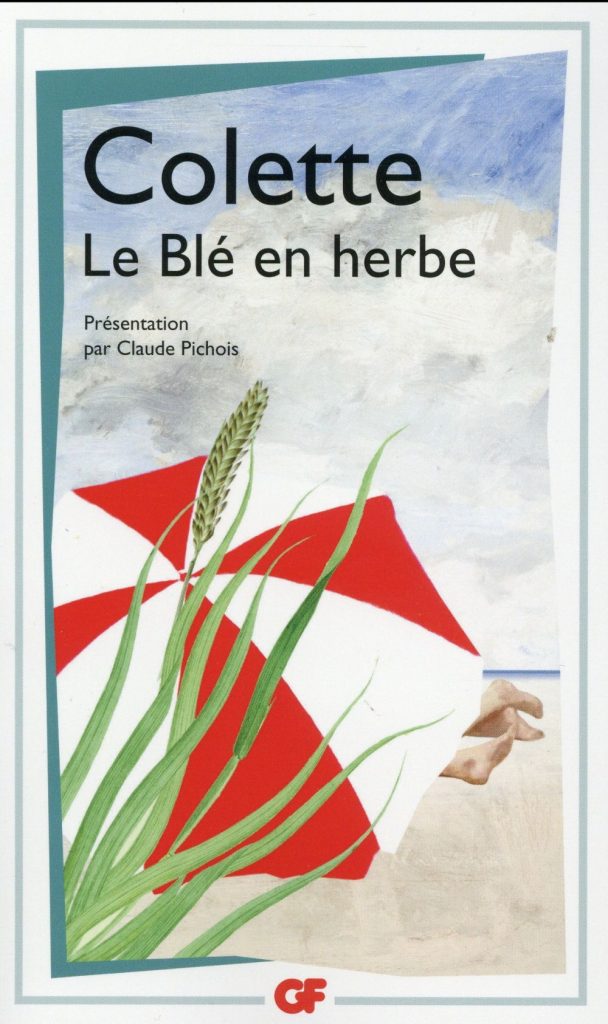 Le blé en herbe: A summary
Phil, 16, and Vinca, 15, have known each other since childhood, but this summer, during their holidays in Brittany, it's different. Adolescence plunges them into deaf confusion. The young heroine, Vinca, is quite moving in a role where she dominates, by her wisdom, her young partner, Phil. Vinca suspects his friend's nocturnal visits to their charming neighbor, much older than him: the lady in white. But she chooses to remain silent. She learns to suffer from Phil's betrayal. However, she does not renounce their love. The lady in white disappears cruelly, as she had appeared. She will have taken from Phil the fun of his sixteen years, impatience, giggles, and clumsy gestures.
favorite quote from the book
"…Je crève, entends-tu, je crève à l'idée que je n'ai que seize ans ! Ces années qui viennent, ces années de bachot, d'examens, d'institut professionnel, ces années de tâtonnements, de bégaiements, où il faut recommencer ce qu'on rate, où on remâche deux fois ce qu'on n'a pas digéré, si on échoue… Ces années où il faut avoir l'air, devant papa et maman, d'aimer une carrière pour ne pas les désoler, et sentir qu'eux-mêmes se battent les flancs pour paraître infaillibles, quand ils n'en savent pas plus que moi sur moi…"

Colette. Le blé en herbe
I like this novel for its writing: all in nuances and in delicacy. Here nature participates in evoking this overwhelming and unique bond of two childhood friends who know they have always been destined for each other.
To read and reread without getting bored!
Keep reading
Access the full summary by subscribing to the French book club.