Book summary: The Horla
May 27, 2022 by Mylene in Book summary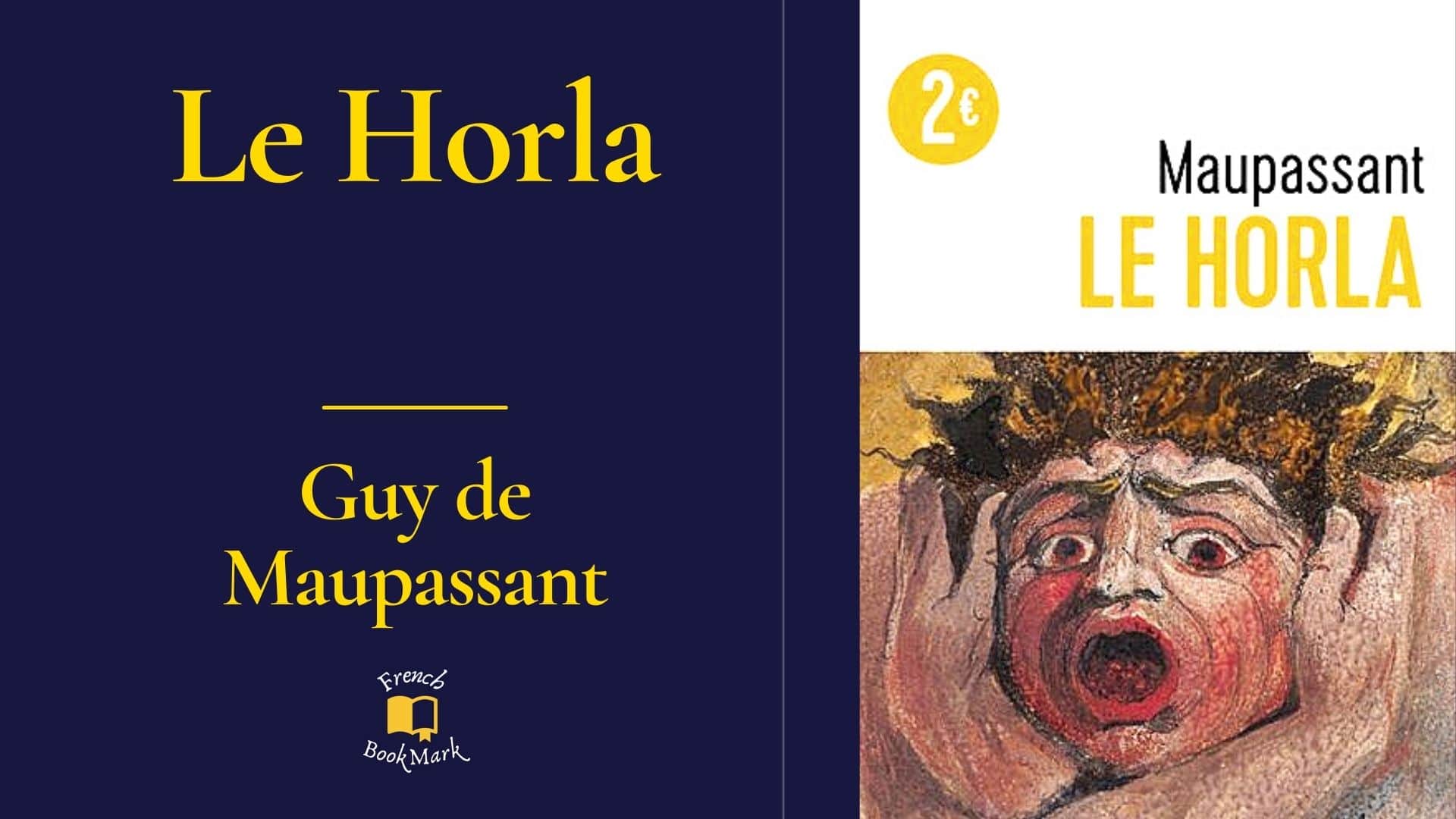 Guy de Maupassant wrote more than 200 novels in ten years. His novels are full of realism and generally take place in Normandy, Maupassant's native region. Some short stories are fantastic like the Horla. If you want to discover Maupassant's style, The Horla is a very interesting novel to read.
About the book
Title:

The Horla

Publication Date 1887
Author :

Guy de Maupassant

Genre: Horror
Level of Difficulty for French learners: 2/5
Le horla: A summary
Le Horla is the flagship title of classic fantasy literature. The story was first published in 1886 as a very short story before being republished in 1887 as a short novel. The following summary is based on this latest version.
The novel is easy to read, and the author's style is fluid. There is the little psychological description when there could have been a lot given the subject matter. He is a Norman castellan who lives surrounded by his servants. This man, the narrator, feels the presence of another invisible being, at first. He will try to unravel the mystery and find out who this being is?
We do not know if it is a psychological disorder of the narrator or the emergence of a threatening entity. The doubt persists at the end of this novel. Besides, Guy de Maupassant, the author, suffered at the end of his life from hallucinations. It's up to you to form your own opinion: is it a fantastic short story or an autobiographical novel?
favorite quote from the book
« Est-ce que nous voyons la cent millième partie de ce qui existe ? Tenez, voici le vent, qui est la plus grande force de la nature, qui renverse les hommes, abat les édifices, déracine les arbres, soulève la mer en montagnes d'eau, détruit les falaises, et jette aux brisants les grands navires, le vent qui tue, qui siffle, qui gémit, qui mugit, – l'avez-vous vu, et pouvez-vous le voir ? Il existe, pourtant.»

De Maupassant, Guy. Le Horla
Book to read and reread without getting bored!
To continue
To discover another more realistic short story, I invite you to continue reading by reading "Boule de Suif".
Access the full summary by subscribing to the French book club.