Book summary: The Last Day of a Condemned Man
July 2, 2022 by Mylene in Book summary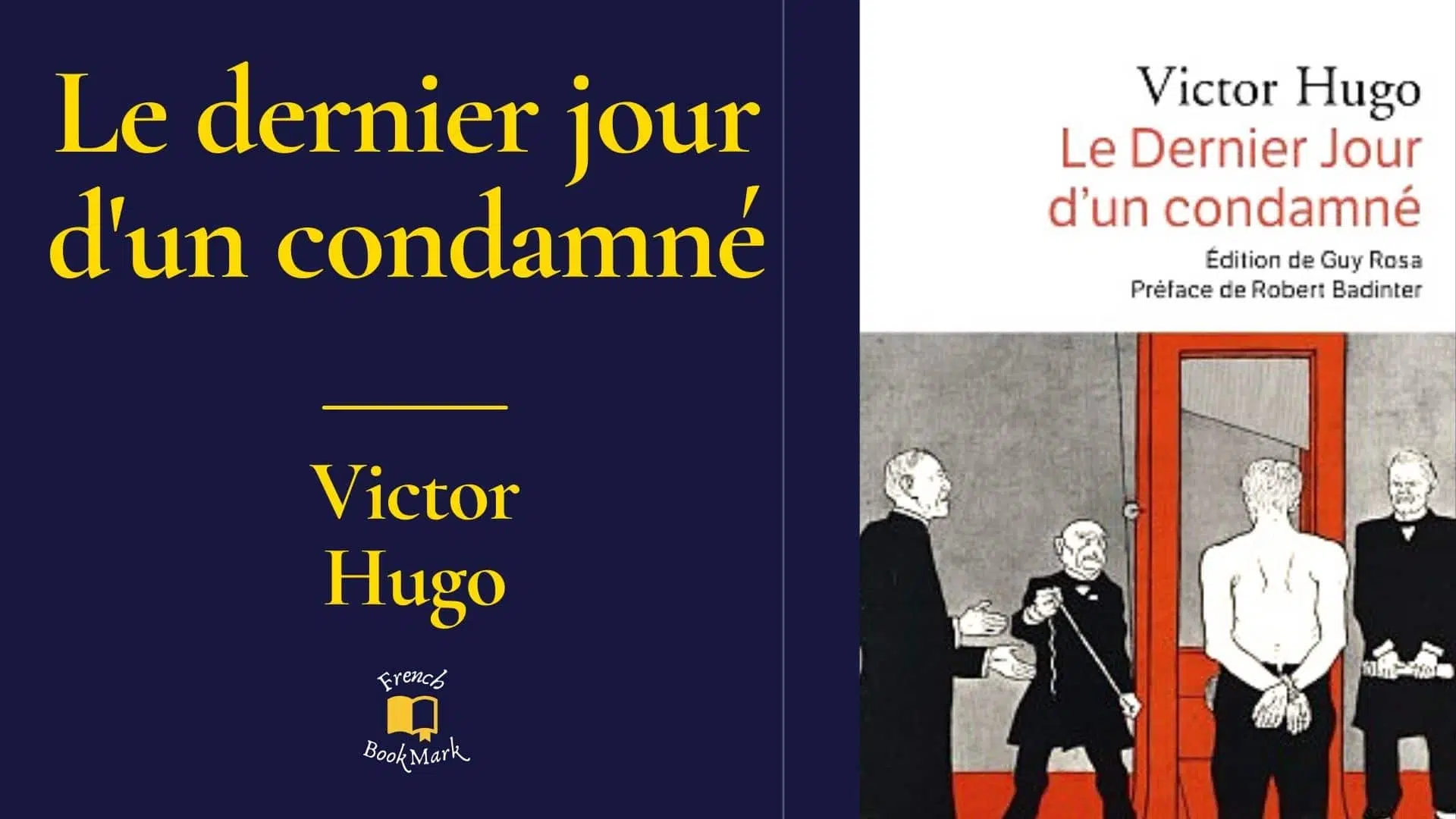 Victor Hugo fought all his life against the death penalty. Through his novels, Hugo wanted to enlighten French society. This novel, the last day of a condemned man, is a real indictment against capital punishment. While the book was published in 1829, the death penalty was abolished only in 1981 in France. If you're looking to read a book by Victor Hugo, the last day of a condemned man is an ideal short novel to start with.
About the book
Title: The Last Day of a Condemned Man
Publication date: 1829
Author: Victor Hugo
Genre: novel, fiction
Level of Difficulty for French learners: 2/5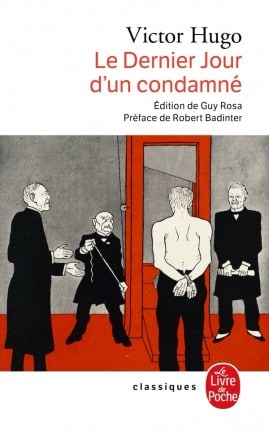 The last day of a condemned man: a summary
Victor Hugo was only 27 years old when he published this short novel, whose main character has no name. We don't know anything about his crime, but we know that in six weeks he will be guillotined.
This novel invites the readers to share the moods of a condemned man who is living without a future and consequently, experiencing psychological torture. The condemned man goes through different kinds of feelings: from suffering to panic, but also hopes in his last moments for a miraculous royal pardon. Not only Victor Hugo condemns the death penalty, but also the people who transform a tragic experience into a spectacle. People could pay to watch the condemned in their dungeon and take the best seats to watch their executions.
Victor Hugo tells us nothing about the condemned man's crime, the goal isn't to justify the execution. In a way, this choice allows transforming the condemned man into the representative of all convicts, either guilty or innocent. This story reminds the readers that one day we'll face death. Some might express fear, but we do not know the exact date of our death. This isn't the case with the condemned man, who already knows the date of his execution. A sure thing to increase claustrophobia.
Favorite quote from the book
"[en parlant de la guillotine] Et puis, on ne souffre pas, en sont-ils sûrs ? Qui le leur a dit ? Conte-t-on que jamais une tête coupée se soit dressée sanglante au bord du panier, et qu'elle ait crié au peuple : Cela ne fait pas de mal."

Hugo, Victor. Le dernier jour d'un condamné
Book to read and reread without getting bored! To discover another short novel in which the condemned man tells his story, I invite you to continue reading by reading Claude Gueux.
Online French book club: Engage and Learn Through Timeless Classics
Embark on a literary voyage with FrenchBookmark as you delve into the captivating realm of the French language—a journey that promises a wealth of enrichment for eager learners. By participating in a French book club, you will immerse yourself in the very heart of French culture, history, and values, while refining your linguistic prowess through the study of illustrious works by such monumental figures as Voltaire, Rousseau, and Sartre.
The transformative power of literature, bolstered by the supportive atmosphere among fellow book club members, presents a uniquely engaging and enriching pathway to linguistic mastery—one that no dedicated French language student should overlook. Begin forging a profound bond with the rich heritage that forms the foundation of the French language, thereby cultivating your own personal linguistic odyssey. Ready to embark on your French language journey? Join our book club today and explore the world of timeless classics together! Sign up now.